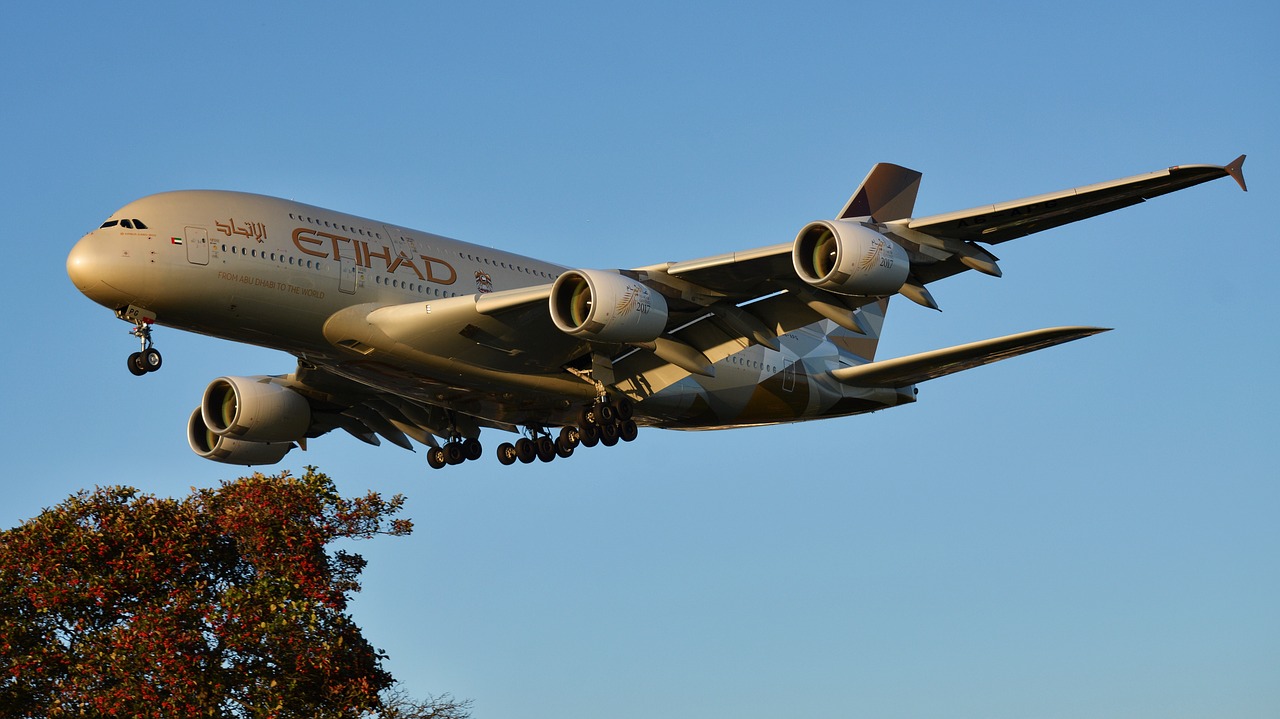 エティハド航空Cabin Crew (客室乗務員) 採用サイトにて応募受付中
応募締切:(応募随時受付け)

Cabin Crew - Worldwide

Date: 08-Oct-2019
Location: Abu Dhabi, United Arab Emirates

Our Cabin Crew are truly global citizens who share a collective passion for caring for our guests, inspired by the traditional Arabian hospitality found in our home, Abu Dhabi. Our Cabin Crew aspire to surpass our guest's expectations and inspire our customers through innovative hospitality whilst ensuring the onboard safety of each of our guests. We are currently looking for exceptional people to join our team of award winning Cabin Crew. If you have a desire to provide world class in-flight service whilst travelling the world, we encourage you to apply for one of these truly amazing positions.

----

EDUCATION & EXPERIENCE

Minimum High School certification or any higher education.
Fluent English verbal and written comprehension; another language is an additional benefit.
Must be at least 21 years old at time of application.
Confident in water and be able to swim with the aid of a flotation device.
Able to reach 212cms without shoes.
No tattoos or body piercing (exception for one earring in the lower lobe of each ear for females only) that would be visible whilst wearing the Etihad uniform (bandages and cosmetic coverings are not permitted).
Excellent personal presentation, style and image.
Willing to comply with UAE and GCAA visa, medical and health screening requirements.

----
SKILLS

Communication Skills - Excellent
Customer Orientation - Excellent
English Language skills - Excellent

----

About Etihad Airways
Etihad Airways, the national airline of the UAE, was formed in 2003 to bring "Abu Dhabi to the World". Over the years, we have grown into Etihad Aviation Group, a diversified global aviation and travel company, which is one of the world's most acclaimed industry brands.
Our airline flies to over 90 destinations with a fleet of 110 Airbus and Boeing aircraft, serving 18.6 million passengers a year and carrying 580,000 tonnes of cargo in 2017. We are honoured to have received many awards for our service and products, cargo offering, loyalty programme, training and Maintenance, Repair and Overhaul (MRO) service, in recent years. The group is made up of seven business divisions – Operations, Commercial, Maintenance, Repair & Overhaul (MRO), Human Resources, Finance, Support Services and Transformation.